For the second consecutive year, a campaign rewarding visitors who pick up their trash was introduced during the summer of 2020 by the Calanques National Park. The concept: to reward visitors "caught red-handed" cleaning a beach or picking up abandoned garbage on the trails or tiding up their litter after their picnic.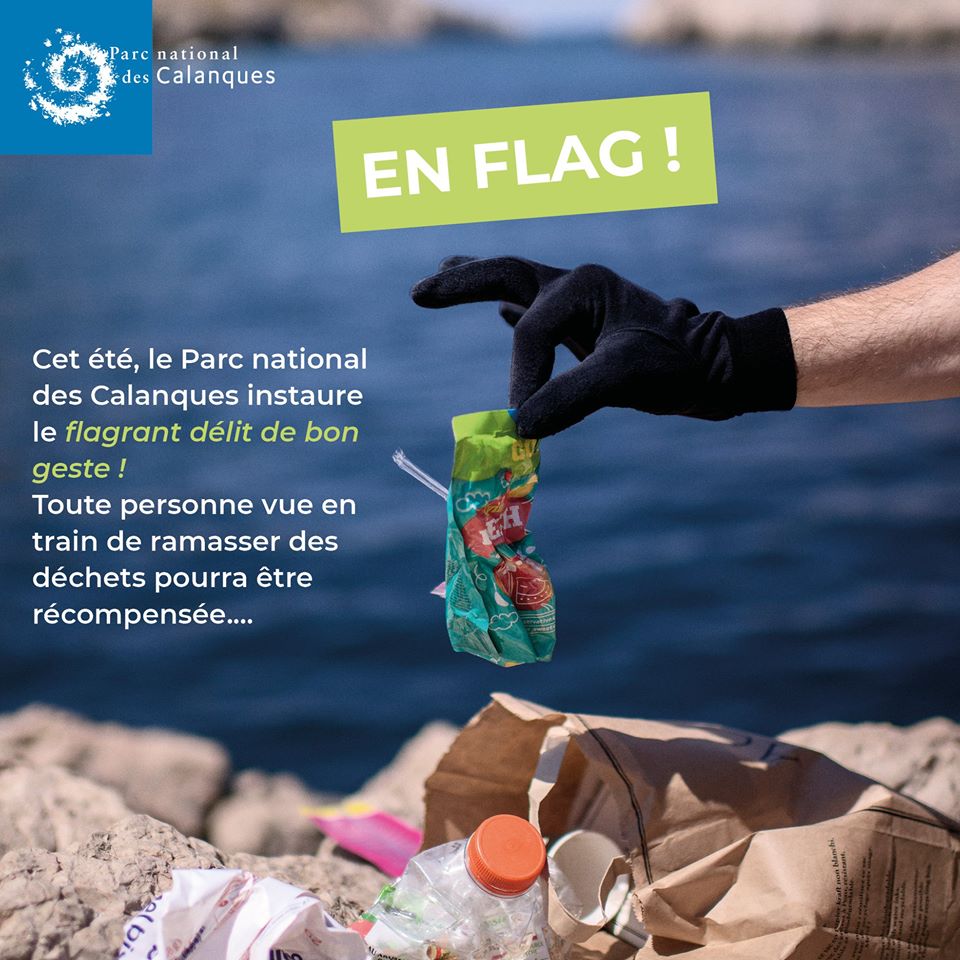 These responsible visitors were registered by the seasonal agents on a list of the best visitors to the Calanques and some were drawn to receive a symbolic prize of 68 euros, which is in fact the amount of the fine for abandoning waste.
Fifteen people were thus drawn by lot and invited with a person of their choice on board a classic sailboat for a cruise that allowed them to discover the Calanques in a different way, and to raise awareness about the protection of this exceptional and fragile natural heritage.
This friendly experience was also an opportunity for a fruitful exchange between National Park agents and users on the actions that one can take to preserve these landscapes. The "zero waste" theme was at the centre of the discussions: the idea was to adopt this approach for the picnic, using no single-use plastic packaging.
"Plastic Free Sea" goodies were distributed to all participants. These goodies included a lightweight, 100% biodegradable water bottle. It was also proposed to use stainless steel water bottles (and not aluminum ones because they are toxic) and reusable "bee's wrap" type packaging. The aim is to ban plastic bottles and single-use packaging, particularly aluminum packaging and plastic wrap, which have a significant impact on the environment.
This initiative does not replace the police action of the park, but complements it; it is, in fact, difficult to witness the offence of waste abandon. The initiative works very well and the eco-guards are happy to support it because it allows to approach the waste issue positively. The time spent on the sailboat with the winners allowed the Park to exchange with motivated citizens and this strengthens the community of committed visitors who can be mobilised for eco-citizen actions.
The Calanques National Park would be happy to exchange with MPAs of the network who are inspired by this concept. Keep us informed!